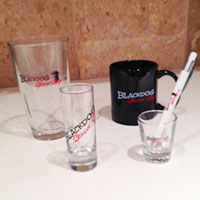 Personalization
Personalization provides the personal touch that makes every gift special.

Decal Solutions has years of expertise personalizing ceramics and glass for any event, promotion, or product or gift.

Personalized Products:
 •Mugs
 •Steins
 •Ornaments
 •Dinnerware
 •Name tags
 •Picture frames
 •Awards
 •Trophies

We also offer personalization on ceramics that include custom names and monograms.


More Images