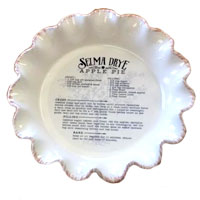 In Glaze Ceramic Decals at 2,250 F
Decal Solutions is a water slide graphic expert. Our water slide in glaze decal are dishwasher safe and meet California Prop. 65 requirements.

In glaze decals are designed for application on ceramic dinnerware that will be used on restaurant grade dinnerware that will be fired between 1,900. F and 2,200 F. This process creates the most durable ceramic by fire-bonding the decal to the surface of the product.